Mike Mills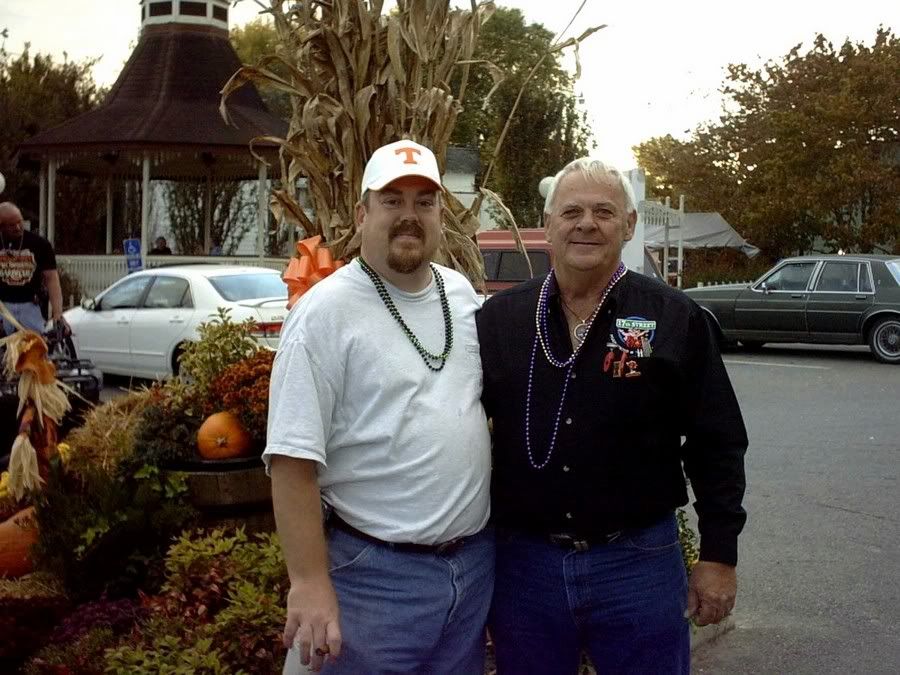 While at the Jack Daniels contest last week I had the pleasure of meeting several folks from the barbecue community. Some of those folks I knew ahead of time would be there. A few were surprises to see. Such is the case of meeting and getting to talk to Mike Mills the author of "
Peace, Love and Barbecue Recipes, Secrets, Tall Tales, & Outright Lies from the Legends of Barbecue
".
Mike is a legend when it comes to competition barbecue. Competing under the team name "Apple City Barbecue" from 1989 to 1994, Mike competed in 69 competitions winning 64 first place awards, 22 second, 9 third and a whopping 32 Grand Champion awards. Several sauce awards also go to the teams' credit. 2 first places and 1 Grand Champion awards at Jack Daniel's. But here are the most impressive numbers to me. 2 perfect scores at
Memphis in May
(first time ever). 4 time World Champion at MIM. 3 time Grand World Champion at MIM (only team ever to do this). Now, Mike is involved in several
bbq restaurant
ventures and hosts a
competition
each year in his hometown of
Murphysboro, IL
. Accompanying Mike this weekend was his daughter, Amy Mills Tunnicliffe, who also coauthored the book with her father. She also referrs to herself as "The Barbecue Heiress".
I noticed Mike standing near the hay bales in the picture during the parade prior to the party on Friday evening. I did not have to do a double take, look twice or what ever they call it where you are from. One look and I knew it was Mike Mills. I have spent so much time with my nose stuck in that book I knew him the moment I saw him. Unfortunately, I was only able to spend a few minutes with Mike and Amy but I think I could have talked with them most of the night. This man has forgotten more about barbecue than I will ever know. Mike was nice enough to pose for a picture.
I did not have my copy of the book handy but he said he would sign it Saturday however that was not to be. Even though I didn't get his autograph, Mike left an impression on me. I now have two more goals in life. Number one is to eat at one of Mike's restaurants. The other is to sit down with him and just talk.

There are still a few good people in this world. I'm beginning to think they are, in some way, associated with barbecue.