Chili and Cake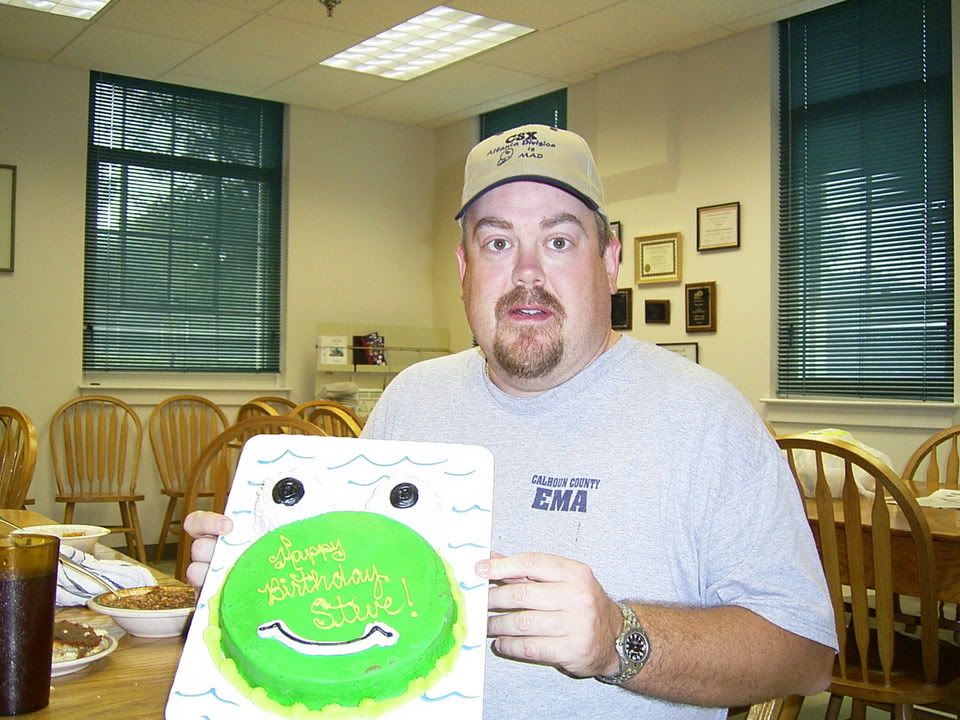 As I last posted, today was "Chili Day at the EMA" and I was the head chef and bottle washer and everything else. It had been a while since I had made chili but everything went very well.
I have used a chili
recipe
I found on the Tabasco website and have tweaked it a little bit. To the original recipe I have added chili beans, tomato paste and cayenne pepper to taste. The only thing I was concerned about was that when I make chili at home it is usually for just the wife and me. This time I had to up the recipe to about 24 servings. So what did I do? I went to the Fruit from Washington website and used their
ingredients conversion program
putting in the original amounts and WHALA – I had the amounts needed. Ain't computers wonderful?
I later ran into a small problem. The large pot that I was using (belonged to the EMA) would not hold everything. The liquid was almost to the top and I had not even added the ground beef yet. Thankfully, a fellow employee lived close by and she went home and got hers and brought it to me. Now I had two pots of chili on the oven.
Unknown to me, the boss invited his wife to have lunch with us. He told her we served at 12 but I had told everyone 12:30. I served them before anyone else came down and was sweating bullets until they were finished. My boss had 3 bowls and his wife had 2. I guess they liked it. I rang the dinner bell and the stampede to the kitchen was on. Everyone seemed to have a great time and was very complimentary towards the chef.
I was also surprised with a
birthday cake
from the group. Saturday is my birthday and the staff was nice enough to get me a cake. Thanks guys.