Friday @ The Jack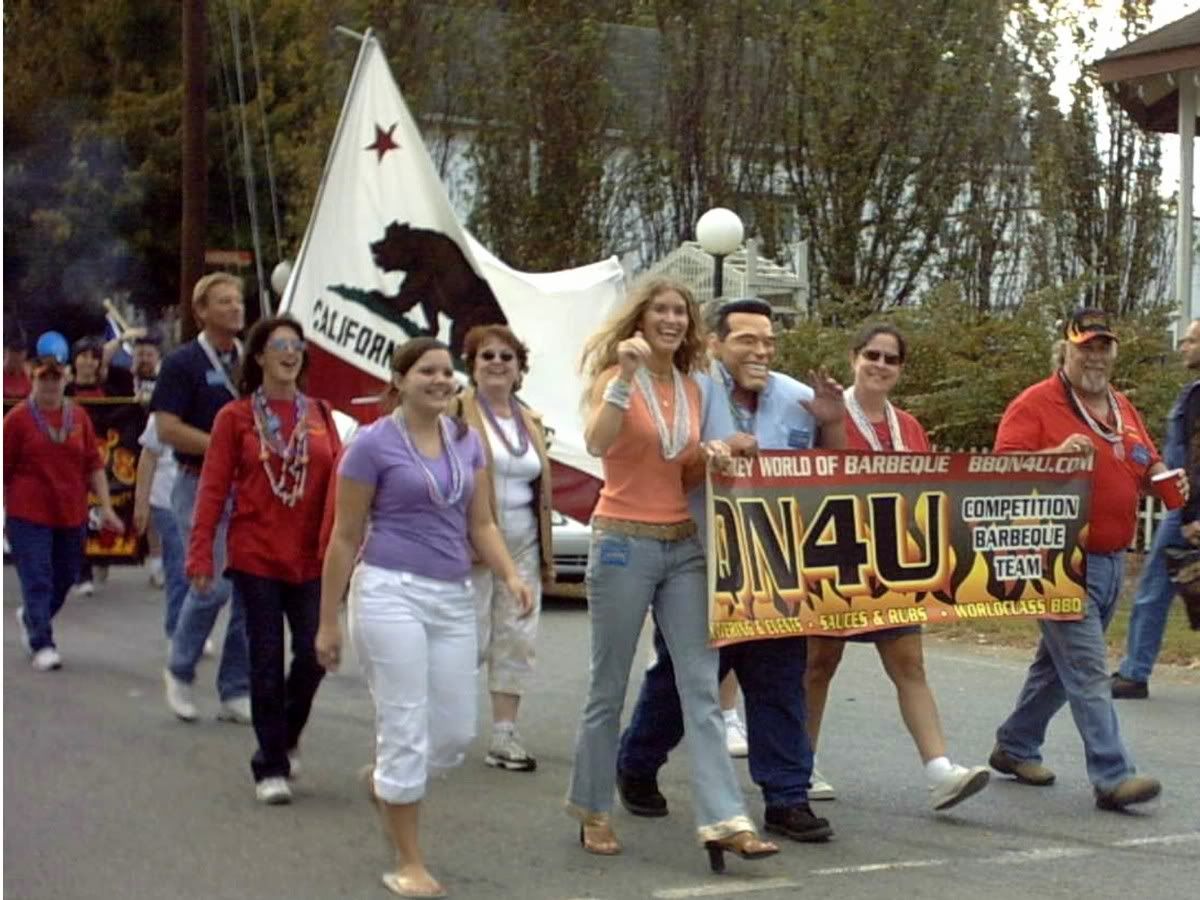 Let me start by saying if you have never made the trip to Lynchburg, TN for the Jack Daniels BBQ Cookoff – you need to do so. This was my first visit to the Jack but it will not be my last. There are things there for the entire family to do and all the bbq related fun you can handle.
I met my buddy
Kent Lenox
(Kudzu on the
BBQ Form
) at his home in Hazel Green, AL and then followed him to Lynchburg. Initial plans were for me to use his camper but with the possibility of some storms coming in we decided against that. Kent allowed me to stay at his house. He has a wonderful family and their hospitality was amazing.
When we arrived in Lynchburg, Kent took me to the volunteer tent where I was allowed to volunteer for the entire weekend. Most of the work was done on Friday. Supplies had to be issued to the international teams (more on them in a later post), several areas still needed to be set up for Friday and Saturday use. A few of us made the trip to BBQ Hill and set up for the party to be held later Friday night.
After everything was ready the teams participated in the ceremonial "
Parade of Teams
". All the teams competing this weekend paraded from the contest site through downtown Lynchburg to the Jack Daniels Welcome Center. There they would board busses and be taken to the party on the hill (teams were judged on their spirit and enthusiasm and the top team was awarded a cash prize at the ceremony Saturday afternoon. Bad Byron's team
buttrub.com
was this year's winner). The volunteers were also allowed to go to the party. Pack in several dignitaries and special guests and we must have had 300 or more in the pavilion for the party. A local catering company provided the meal.
Some folks stayed most of the night at the party but we left early. Our boss, Big Ed, said he needed us back at 6:30am to get things going. What Big Ed wants, Big Ed gets. We were back at 6:30am.
Stay tuned for Saturday's recap.