SPECIAL PRAYER REQUESTED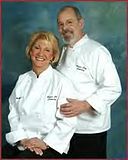 The following updates on Bobbie McWright's condition have been taken from the BBQ Forum. Anyone wishing to send a card can do so. Please send them to:


NorthCrest Hospital
100 NorthCrest Drive
CCU Room 5
Springfield, TN 37172

***********************************************************************************

HERE IS THE BEST NEWS OF THE WEEK REGARDING THE CONDITION OF BOBBIE McWRIGHT:
10/20/2005 Posted by Daffy:
Bobbie has asked Lee to marry him again------Lee is very grateful for everyone's prayers... Lee expects Bobbie to be out of ICU today--then rehab... The PIGPAL trailer is at the JACK and MUCHO thanks to a large number of volunteers to help Randy --- Lee hopes to make a few appearances.....please come by and visit. daffy--I will be cooking the RIBS see ya there
10/19/05 9:59 A.M. Posted by Steph:
Lee just called and said "Day 13 and Ms. McWright is breathing on her own!" Things are getting better and better!
10/18/05 2:41 P.M. Posted by Daffy:
Spoke with Lee---Bobbie is out of her coma---tired and confused.She is still on the respirator and fighting to remove it..she is STILL CRITICAL ----the recovery will be slow---probably 2-3 weeks.. daffy--music city pig pal--gopher//
10/17/05 8:1 A.M. Posted by Randy and Carol:
I would be remiss if I didn't thank everyone for all the prayers on behalf of Bobbie and Lee. I know for a fact that Lee is comforted by the outpouring of concrn for Bobbie's recovery. Randy and I are doing our best to see that Lee is getting as much rest as possible and taking care of himself during this time. What follows is a message form Lee.

"Although Bobbie is still listed as critical and guarded, she is holding her own. There has been no significant change in her condition, but no setback either. Monday and Tuesday will be used to run a vigorous regimen of tests. I expect to have those results in a few days. Please continue to keep Bobbie in your prayers. As always all telephone calls are welcome. Thank you again for all the prayers." Lee
10/14/05 5:00 P.M. Posted by Arlie Bragg:
Just spoke with Lee and he wanted me to thank each and everyone for their prayers and thoughts. He asked that I post that Bobbie is receiving some new medicine that will take 72 hours to get fully in her system. Their are in hopes this will start the road to recovery. I will update you all if their are any changes or on Monday evening.
10/14/05 11:27 A.M. Posted by Sheri:
I called the hospital and talked to Carol and she said there has been no change. She is still in a coma, but they are optimistic that she will recover. Let's all keep this family in our prayers and hope she wakes up soon!
10/13/05 12:36 P.M. Posted by RibDog:
I just talked with Lee on the phone. He said that Bobbie is stable but still in a coma. The doctors are confident they have the septic condition under control and now are dealing more with the neurological side of her condition. Bobbie, get well!!!

10/12/05 1:29 P.M. Posted by Steph for Lee:
First, let me start off by saying Thank You. Thank you for all the cards, calls and prayers on Bobbie's behalf. I know she will be overwhelmed by the outpouring of concern and support for her. All of you know Bobbie would love to talk to each and every one of you if it was at all possible. This will probably have to wait for just a while longer. With this in mind, I know her friends want to show their support by stopping by the hospital. While I have no problem receiving visitors, there is a limited amount of space allotted to the CCU waiting area and there are other patients to be considered. For that reason, I would ask that if you are going to visit, to please, call first. You can call my number or call 256-426-9385. Please keep Bobbie in your prayers,
Lee McWright Music City Pig Pals

10/11/05 10:21 P.M. Posted by Randy and Carol:
Just left the hospital and Bobbie is resting. We had a pretty uneventful day today. There were no changes, but there were no set back either. She continues to fight, so please keep them in your prayers.

10/12/05 7:18 A.M. Posted by Randy and Carol:
Lee is handling everything fine. Although he doen't leave the hospital, he rests at night in an area provided close to Bobbie and he has access to her room all night, which is a comfort to him.
10/11/05 11:46 A.M. Posted by Lynn Bruce:
I talked with Lee this about 11:00 A.M. morning, Bobbie is "holding her own", she had a restful evening. Still a very ill lady, hopefully they'll have test results today from the lab test blood was drawn for yesterday afternoon. Lee is fully expecting her to come out of this fighting, ready to cook some 'Que. Please keep them in your prayers.


10/10/05 8:39 A.M. Posted by
Arlie Bragg
:
Lee Called ...Monday morning and blood pressure is stable. He said there still aren't any changes but hoped she improves throughout the day. They will try to get her off the breathing machine in the next 24 hrs too.
10/09/05 9:30 P.M. Posted by
Randy and Carol
:

Randy and I just left the hospital for the evening. Lee is doing fine and trying to get some much needed rest this evening. Bobbie is resting comfortably. As mentioned in Arlie's update, she did show a slight improvement today. We continue to talk to her and tell her all the prayers that are being said on her behalf. I told her it will keep her busy reading all of them. Keep up the prayers that she will respond to our conversations with her in the next couple of days. Lee sends his thanks to all.
10/09/05 9:29 A.M.
Posted by
Arlie Bragg
:

I just spoke with Lee and there has been no change. He is holding up the best he can with support from family, their bbq family along with Randy and Carol who are with him at the hosiptal. He ask that prayers continue and that although visitors would be greatly appreciated he ask that we all just keep them in our prayers and thoughts at this time. I will keep you updated!
10/08/05 3:47 P.M.
It has come to our attention that Bobbie McWright of
Music City Pig Pals
is in the hospital in guarded condition. I had the honor of meeting Bobbie and her husband Lee at the Decatur cookoff a few weeks ago. I don't believe there are any finer folks in the world of bbq than these guys. Please pray for them during this time.
Here is the post on the
BBQ Forum
made just a while ago.
"
To all of Lee & Bobbie's friends in the barbecue community!!! I received a telephone call from Lee within the past 5 minutes requesting me to make a post on The BBQ Forum with a special request. Lee asked me to tell you that Bobbie is in the hospital, in guarded condition, and is in a semi-coma. She initially was in a coma, then came out of the coma and then because of her condition the doctors induced another coma. The request Lee asked me to make of each of you is that you keep Bobbie and Lee in your prayers!!! Right now Bobbie needs a special touch from the Great Physician. Your prayers are needed and will truly be appreciated. I'll post additional information when available.Ronnie"
I will post any updates as they become available.