Christmas Recap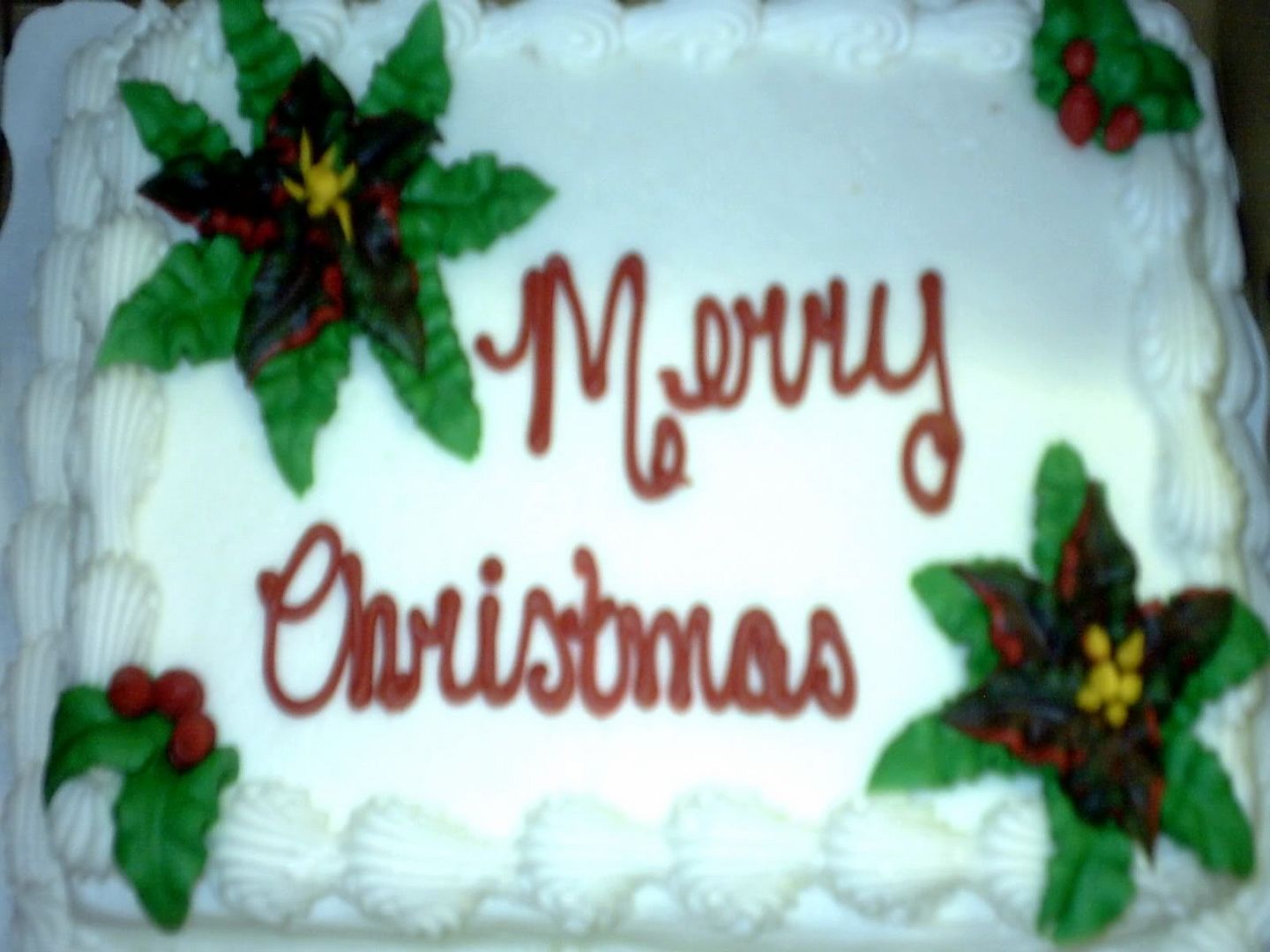 I hope all of you had a very Merry Christmas. I know that with all the going on this time of year it is easy to loose focus on what the holiday is really about. I hope you took some time to reflect and remember why we celebrate Christmas.
Things were very busy around our place this season. Christmas supper at the in-laws on Saturday night (after work of course). My brother in-law broke in his new Cajun fryer by cooking up a huge crab boil. This was a pleasant surprise to say the least. Everything came our tasting great. I tried to talk him out of the cooker but he would not budge. Oh, well. Sunday,
my parents
came over and we did Christmas all over again. I prepared a Glazed Ham with Dijon-Pineapple Sauce, Roasted Red Potatoes with Bacon and Cheese. My wife fixed the cornbread casserole and green beans. Sorry for not getting any pics this time. Mom brought a pot of Strawberry Dumplings (my childhood favorite). I'll eat them when they are hot but I love them after they have been in the fridge overnight and get all chilled and thick. I was able to coax some of the recipe out of her while we were eating but did not write it down. Gotta get that recipe on paper soon.
I was fortunate to get some pretty cool bbq gifts this year, too. My youngest son, Jacob, gave me the "Ultimate Tabasco Grilling Gear" gift set. It included a basting brush and bottles of
South Louisiana Style Steak Sauce
,
Garlic Sauce Grillin' Marinade
and
Caribbean Style Steak Sauce
. I hate to break the seal on these but you know it's gonna happen. My oldest son, Brandon, gave me a
Black and Decker Smart Grind Grinder
for grinding my spices. I can see this one getting a lot of use. My wife gave me a
Black and Decker Handy Chopper
(guess she wants some homemade salsa pretty soon). My parents gave me a
Hitch Hauler
for my truck. I will use this to haul my
WSM
when I go to comps or cook away from home. They also gave us a
Coleman
rechargeable family lantern. This baby will definitely be used on overnight cooks and at comps.
All in all, Christmas was very kind to all of us. The main thing is we were all relatively healthy this year. We were able to all be together and celebrate life.