Man, that was fun!!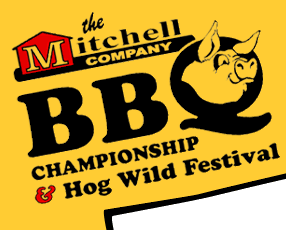 Well, I got my first contest out of the way last weekend. Let me say right from the start that my hat is off to the men and women who do this on a regular basis. I have a newfound respect for these folks. I hope I can do enough contests to develop a pattern or game plan to make things go a little smoother. That is not to say that I did not have fun and enjoy the experience. Quite the contrary. I HAD A BLAST.
I cooked with my
BBQ Forum
buddy, Kudzu, under his teams' name "Kudzu BBQ". Kind of grows on ya don't it? Sorry! Anyway, we finished in the middle of the pack in Mobile. There were a total of 90 teams and we finished 42nd overall. Kudzu did get a call for his ribs (14th) - way to go partner. To be honest, we were hoping for a call in brisket too. However, that was not to be.
I have so many things that happened while in Mobile that I cannot possibly put them in one post. So I will make several posts over the next few weeks covering some of the things that went on. Here is just a brief list of things I will be writing about in the coming days:
- BBQ Bob's 400° wake-up call
- Wind, wind and more wind.
- Life, as I saw it, while set up next to HW and BBQ Bob.
- Turn in funnies. These are all true. It could not happen to anyone else.
- You sure that's chicken? Not everything tastes like chicken.
- Chris Lilly is a real gentleman.
- TV crews everywhere. Good or bad?
- Terry and Cecil from Mealtime BBQ. What a pair!
- Much more.
Ole Smokey